Web Hosting and Security Services For Growing Businesses
Dec 17, 2021
About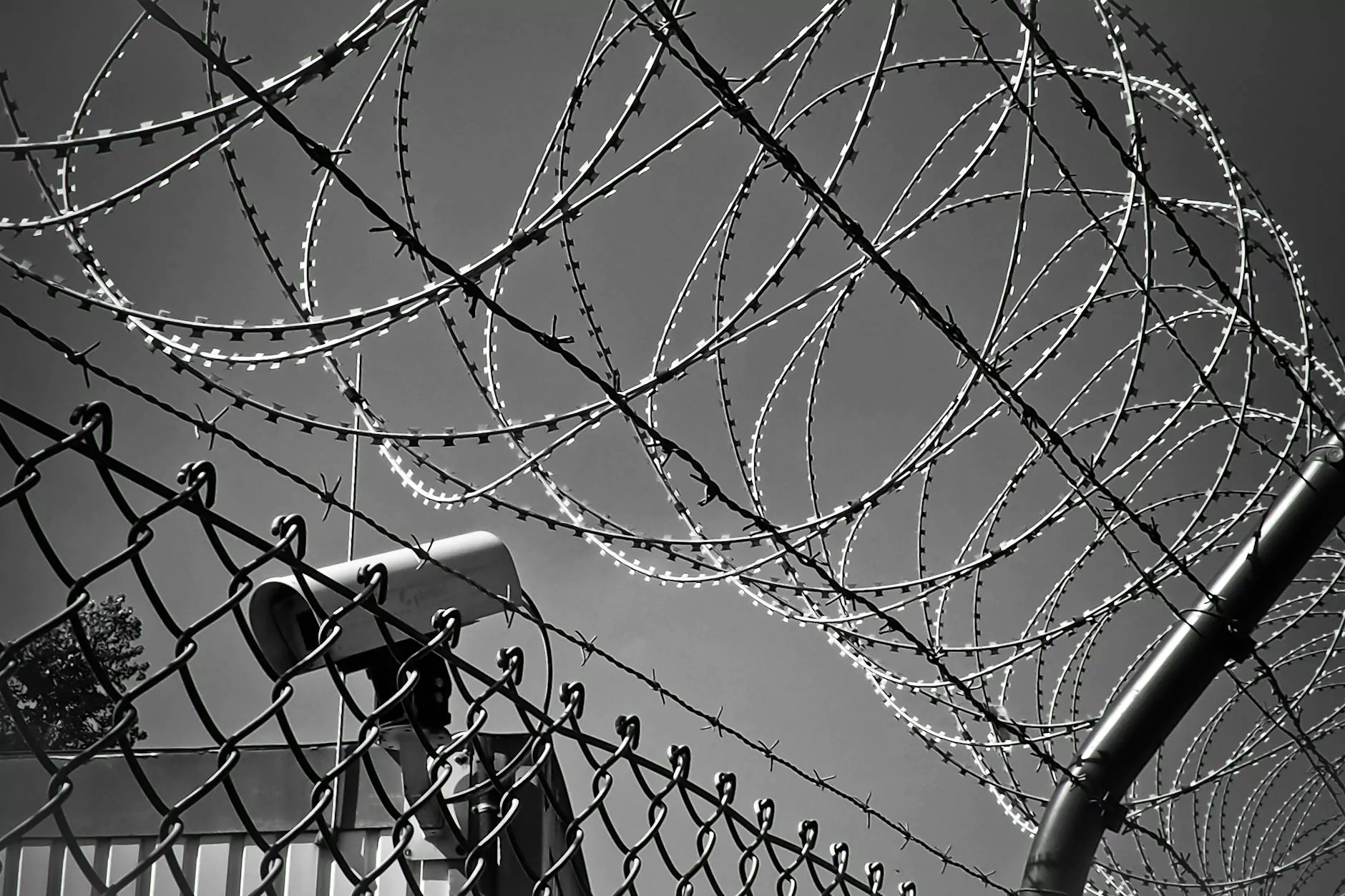 Introduction
Welcome to Key For Designs, your trusted partner in the realm of website development and online presence! As a business and consumer services company specializing in website development, we understand the crucial role web hosting and security play in ensuring a seamless online experience for your customers. In this era of advanced technology, having a reliable hosting provider and robust security measures in place is paramount to drive growth and success.
Why Web Hosting Matters
Web hosting forms the foundation of your online presence. It is the process of storing your website's files on a server and making them accessible to users browsing the internet. Choosing the right web hosting service is vital for several reasons:
Reliability and Performance
A reliable web hosting service ensures your website is accessible to visitors around the clock. Slow loading times, frequent downtimes, or server crashes can frustrate users and damage your online reputation. Our hosting solutions guarantee high uptime, fast loading speeds, and optimal performance for your website, keeping your visitors engaged and your business running smoothly.
Scalability
Growing businesses require room for expansion. Our web hosting services provide scalable solutions, allowing for seamless growth as your website traffic and data storage needs increase. With flexible resources and the ability to upgrade plans, you can confidently accommodate spikes in traffic and handle future growth without any hiccups.
Data Security
Protecting your business and customer data is of utmost importance. Our web hosting services include robust security measures to safeguard your website against cyber threats and data breaches. With regular backups, SSL certificates, and advanced firewalls, we ensure your data remains secure and your customers' trust intact.
The Importance of Website Security
In today's digital landscape, where cyber threats are prevalent, ensuring the security of your website is non-negotiable. Here's why website security is crucial:
Customer Trust and Reputation
A secure website instills confidence in your customers and prospects, reassuring them that their sensitive information is protected. By prioritizing security, you build a reputable brand and establish trust, which can lead to increased conversions and customer loyalty.
Protection Against Malware and Hacker Attacks
Cybercriminals are constantly evolving, making it critical for businesses to have robust security measures in place. Our web hosting and security services include real-time threat monitoring, malware scanning, and firewalls to detect and prevent malicious activities. By proactively protecting your website, you minimize the risk of becoming a target for hackers.
Compliance with Regulations
Depending on your industry, your website may need to comply with specific data protection and privacy regulations. Our security services ensure your website meets the necessary compliance requirements, helping you avoid legal troubles and potential penalties.
Your Trusted Web Hosting and Security Partner
At Key For Designs, we pride ourselves on being the go-to web hosting and security provider for growing businesses. With our comprehensive hosting solutions and robust security measures, you can focus on what you do best – running and expanding your business. Our services include:
Shared Web Hosting
Our shared web hosting plans are perfect for small to medium-sized businesses looking for cost-effective hosting solutions without compromising on performance and security. Enjoy the benefits of shared resources, expert support, and a reliable hosting infrastructure tailored to your needs.
Virtual Private Server (VPS) Hosting
For businesses in need of more control, privacy, and resources, our VPS hosting is an excellent choice. With dedicated server resources, enhanced security, and full root access, VPS hosting provides a scalable environment to support your growing traffic and requirements.
Dedicated Server Hosting
Experience unparalleled performance and flexibility with our dedicated server hosting. Ideal for high-traffic websites and resource-intensive applications, dedicated servers offer exclusive use of hardware, enhanced security, and complete customization options to meet your specific needs.
SSL Certificates
As part of our commitment to website security, we provide SSL certificates to encrypt data transmitted between your website and visitors. Boost your customers' confidence and enhance your search engine rankings with our trusted SSL certificates.
Website Backups and Recovery
In the event of data loss or website compromise, our regular automated backups ensure you can quickly restore your website to a previous working state. With our backup and recovery services, you can minimize downtime and maintain business continuity.
Contact Us
Ready to secure your website and take your business to new heights? Contact Key For Designs today! Our team of experts is eager to assist you in selecting the most suitable web hosting and security solutions for your growing business. Trust us to provide reliable, secure, and high-performing services that set you apart from the competition. Reach out to us now!