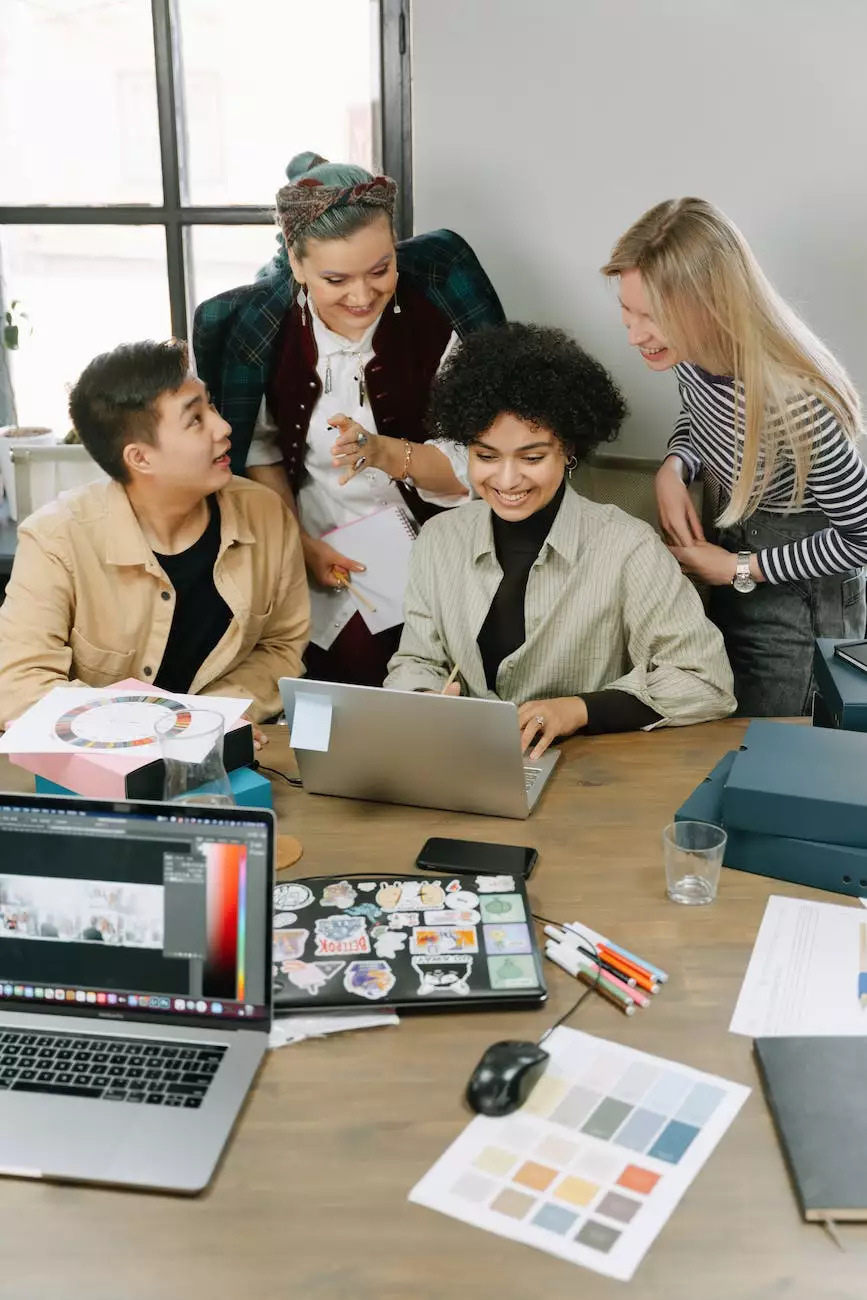 Introduction
Are you wondering what marketing can do for your business? Look no further! At Key For Designs, we understand the importance of marketing in today's digital age. Whether you're a small start-up or a well-established company, marketing plays a crucial role in promoting your products or services to a wider audience.
Increased Brand Exposure and Awareness
In the competitive landscape of the business world, it's essential to stand out from the crowd. Marketing your business helps increase brand exposure and awareness, making it easier for potential customers to find and recognize your brand. By utilizing various marketing channels such as social media, search engine optimization (SEO), and content creation, you can significantly improve your brand's visibility and attract more potential customers to your website.
Boost in Website Traffic
With effective marketing strategies, you can drive high-quality traffic to your website. By implementing SEO techniques, optimizing your website for search engines, and creating engaging content, you can improve your website's search engine rankings. This will result in increased organic traffic, meaning more potential customers will find your website through search engine results.
Conversion Rate Optimization
Marketing techniques not only help in attracting potential customers but also in converting them into paying customers. By analyzing user behavior, implementing effective call-to-action (CTA) buttons, and personalizing user experiences, you can optimize your website's conversion rates. The more optimized your conversion rates, the higher the chances of turning website visitors into loyal customers.
Establishing a Strong Online Presence
In today's digital world, having a strong online presence is paramount for any business. Marketing allows you to create a strong online presence that extends beyond just having a website. Through social media marketing, email marketing, and online advertising, you can reach out to potential customers and build lasting relationships with your target audience. This, in turn, enhances your credibility and establishes your brand as an industry leader.
Competitive Advantage
Marketing your business gives you a competitive advantage over others in your industry. By identifying your unique selling points (USPs) and effectively communicating them to your target audience, you can showcase why your products or services are superior to your competitors. This differentiation helps attract more customers, boosts customer loyalty, and ultimately leads to increased sales and revenue.
Improved Customer Relationships
Marketing techniques provide opportunities for businesses to engage and build relationships with their customers. Through email newsletters, social media interactions, and personalized messaging, you can keep your existing customers informed and engaged. This fosters a sense of loyalty and encourages repeat purchases, as well as word-of-mouth recommendations, which can significantly contribute to the growth of your business.
Measurable Results
One of the great advantages of marketing is its ability to deliver measurable results. With the help of analytics tools, you can track and analyze the impact of your marketing efforts. This allows you to make data-driven decisions, fine-tune your strategies, and allocate your resources more efficiently. From website traffic to conversion rates, you can monitor key performance indicators (KPIs) and optimize your marketing campaigns accordingly.
Conclusion
Marketing your business has numerous benefits that can significantly impact your overall success. At Key For Designs, we specialize in website development and marketing strategies tailored to your specific needs. Our expert team is ready to help you boost your online presence, increase brand exposure, and drive more traffic to your website. Contact us today to learn more about how we can elevate your business to new heights!