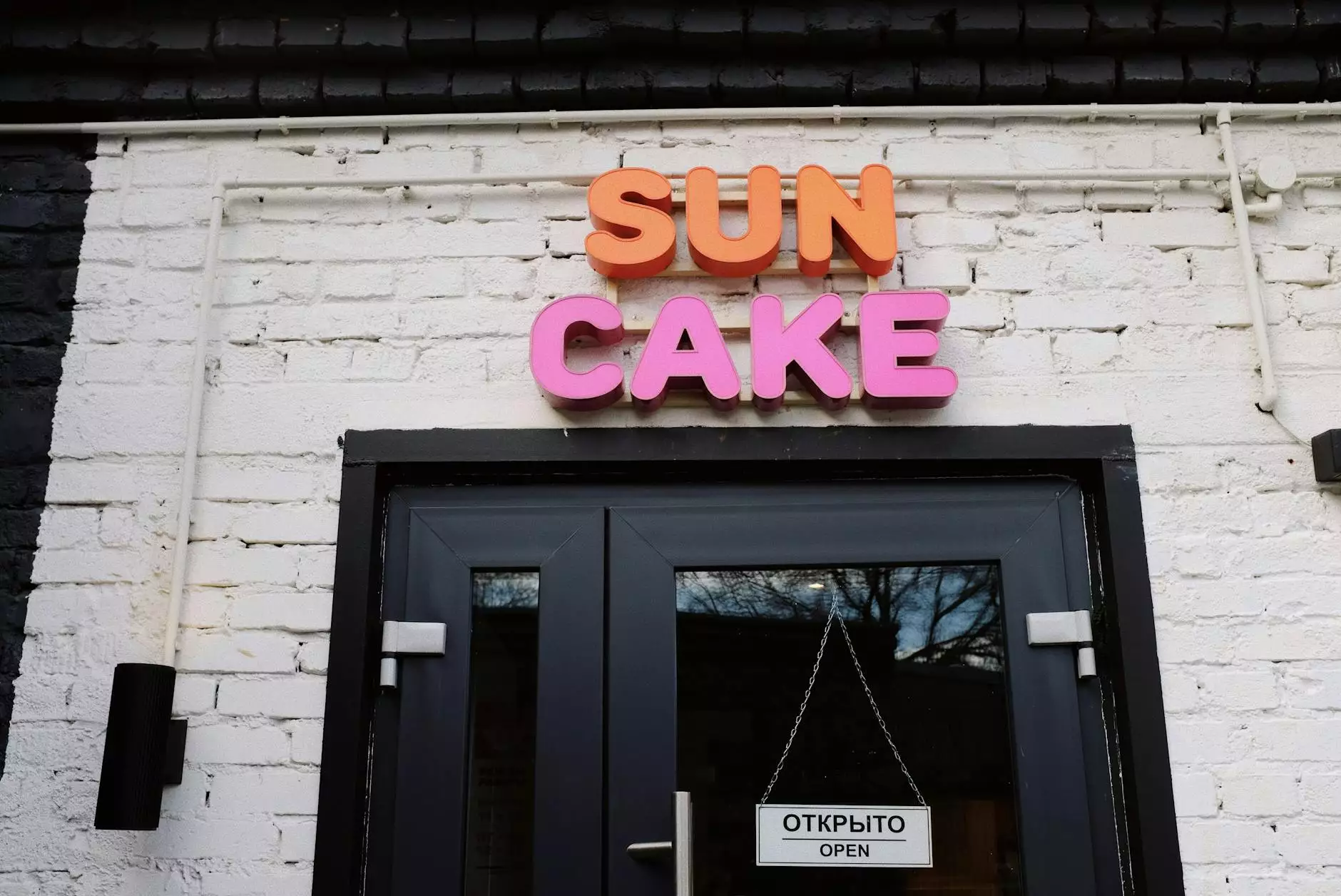 Introduction
Welcome to Key For Designs, your one-stop destination for top-notch door hangers that can enhance your business and consumer services. As a leading website development company and provider of business-focused solutions, we understand the importance of effective marketing. Our door hangers are designed to make a lasting impact, capturing the attention of potential customers and increasing your brand visibility.
Why Door Hangers?
Door hangers are an excellent way to promote your products, services, and special offers directly to your target audience. They possess a unique advantage over other marketing mediums as they have a physical presence and directly engage potential customers. When strategically placed, door hangers have a higher chance of being noticed and read by homeowners or businesses in your target area.
Customizable Designs
At Key For Designs, we offer a wide range of door hanger designs that can be easily customized to reflect your brand identity. Our experienced team of designers understands the importance of consistency and attention to detail in creating visually appealing and impactful door hangers. With options for different sizes, shapes, colors, and finishes, you can be confident that your door hangers will truly represent your business in the best possible way.
High-Quality Materials
We are committed to delivering door hangers of the highest quality. We use premium materials that are durable and weather-resistant, ensuring that your marketing efforts last longer and withstand various environmental conditions. Our printing process employs advanced technology to guarantee sharp and vibrant colors, crisp text, and professional finishes. With our door hangers, you'll make a lasting impression on your target audience.
Effective Call-to-Action
A well-designed door hanger should have a clear and compelling call-to-action. Whether you want potential customers to visit your website, call a phone number, or take advantage of a special offer, our door hangers can incorporate the perfect call-to-action that prompts immediate response. We understand the importance of driving conversions and we'll work closely with you to ensure your door hangers achieve your marketing goals.
Enhanced Brand Visibility
With our door hangers, you have an opportunity to increase your brand visibility and recognition within your target market. By consistently distributing well-designed and impactful door hangers in strategic locations, you create familiarity and build trust with potential customers. The more people see and recognize your brand, the more likely they are to choose your products or services when the need arises.
Delivery and Distribution
Key For Designs prioritizes efficiency and convenience. Once you have finalized your door hanger design, we take care of everything else. We offer reliable and timely delivery services to ensure your door hangers reach you in pristine condition. Additionally, if needed, we provide distribution services to help you effectively reach your target audience. Our goal is to make your door hanger marketing campaign seamless and hassle-free.
Order Your Door Hangers Today
Don't miss out on the opportunity to elevate your marketing efforts with professionally crafted door hangers from Key For Designs. It's time to stand out from your competitors and make a lasting impact. Browse through our collection of customizable designs and get started with your order today. Our team is dedicated to providing you with exceptional products and service, ensuring your complete satisfaction. Elevate your brand with Key For Designs today!