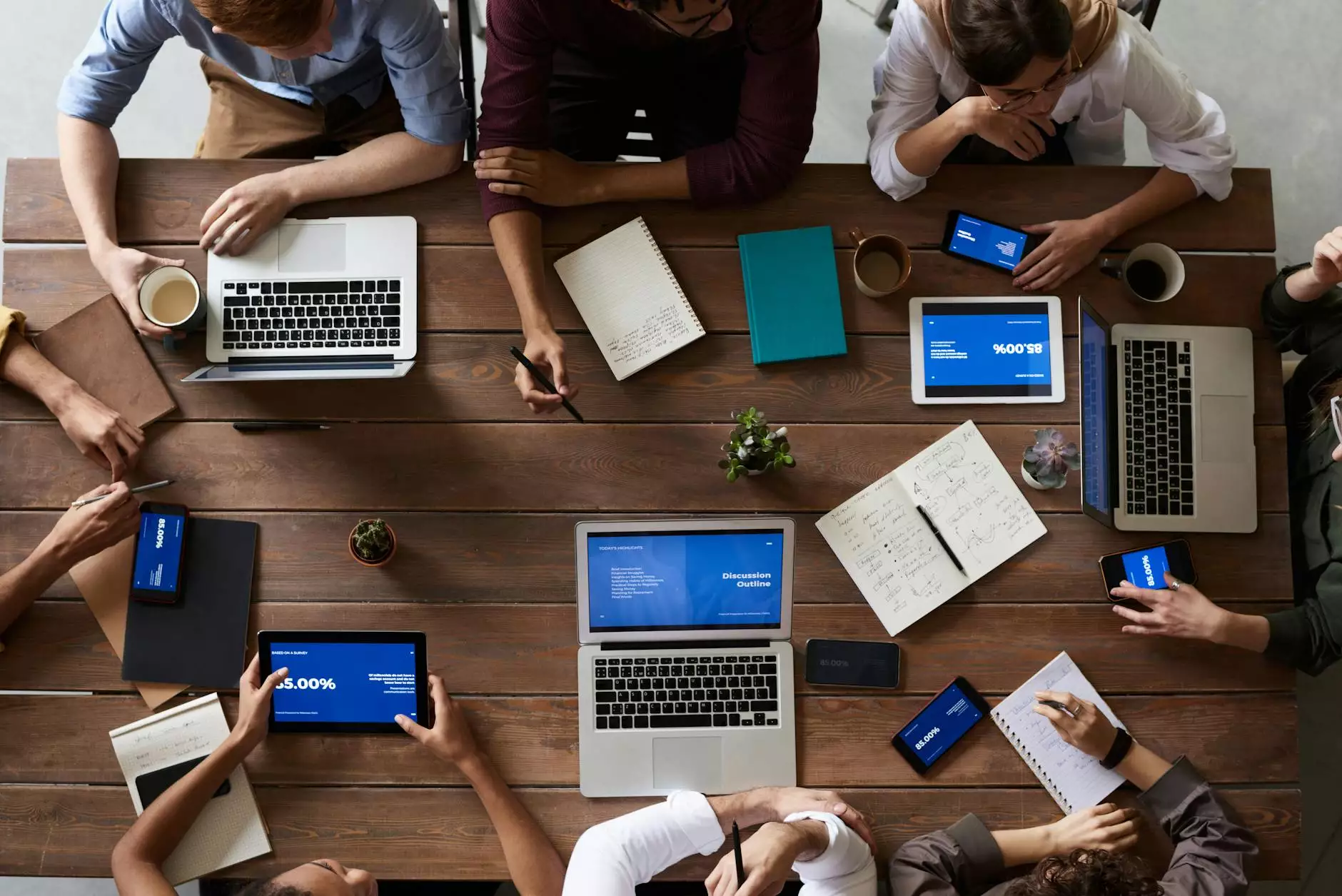 In today's highly competitive business landscape, it's crucial for franchise owners to implement effective strategies that can help them stand out and attract qualified leads. One often overlooked but highly valuable approach is partnering with a professional PR agency. In this article, we will explore the many ways working with a PR agency can help grow franchise leads.
The Power of Public Relations
Public relations play a vital role in promoting and maintaining a positive image for businesses. This rings even truer for franchises looking to expand and secure new leads. By working with a PR agency, franchise owners can tap into a wealth of expertise and experience that can transform their lead generation efforts.
1. Strategic Brand Positioning and Messaging
A PR agency specializes in crafting compelling brand positioning and messaging strategies that resonate with target audiences. They understand the unique selling points of your franchise and can develop a consistent and impactful narrative that builds trust and credibility. By effectively communicating your brand's value proposition, you can attract more qualified leads who align with your franchise's vision and offerings.
2. Media Relations and Press Coverage
One of the key benefits of working with a PR agency is their ability to establish and nurture relationships with influential media outlets and journalists. Through strategic media relations, they can secure valuable press coverage that showcases your franchise in front of a wider audience. This increased visibility can significantly boost brand awareness, generate leads, and set you apart from competitors.
3. Thought Leadership and Expert Positioning
In today's digital age, showcasing your expertise and thought leadership is essential for attracting leads. A PR agency can help position your franchise as an industry expert by creating and promoting thought-provoking content, securing speaking opportunities at industry events, and facilitating media interviews. This elevates your franchise's credibility and visibility, making it more appealing to potential leads.
The Benefits of Professional Website Development
While working with a PR agency is essential for growing franchise leads, it's equally crucial to have a strong online presence that complements your PR efforts. Key For Designs is a leading provider of professional website development services in the business and consumer services industry. We understand the specific needs of franchises and can help you create a visually appealing and user-friendly website that drives lead generation and conversions. Here's how our website development services can benefit your franchise:
1. Responsive Design and Mobile Optimization
With the majority of people accessing the internet through mobile devices, it's vital to have a website that is responsive and optimized for mobile devices. Our website development team ensures that your franchise's website looks and functions flawlessly across all screen sizes, providing an exceptional user experience that encourages lead conversion.
2. User-Friendly Navigation and Intuitive Interface
A well-designed website should have easy-to-use navigation and an intuitive user interface. We optimize the layout and structure of your franchise's website to ensure visitors can quickly find the information they need and navigate through your offerings effortlessly. This seamless user experience enhances engagement and increases the chances of lead conversion.
3. SEO-Friendly Architecture and Content
Our website development team incorporates SEO best practices to ensure your franchise's website ranks high on search engine result pages. By optimizing the website's architecture, meta tags, headings, and content, we make it easier for search engines to understand and index your website. This increased visibility drives organic traffic, leading to more qualified leads for your franchise.
4. Conversion Optimization and Lead Generation
A well-designed website should have strategic call-to-actions, lead capture forms, and conversion optimization elements. We work closely with you to understand your franchise's goals and target audience, and then implement effective lead generation tactics that drive conversions. From personalized landing pages to compelling copy and persuasive design elements, we ensure your franchise's website maximizes lead generation potential.
Contact Key For Designs Today
If you're ready to take your franchise's lead generation efforts to the next level, partnering with a PR agency and investing in professional website development is a winning combination. Key For Designs offers top-notch website development services tailored for businesses in the business and consumer services industry. Contact us today to discuss how we can help you attract more franchise leads and drive business growth.