Business Cards - Elevate Your Professional Image with Key For Designs
Dec 11, 2018
DIY Invitations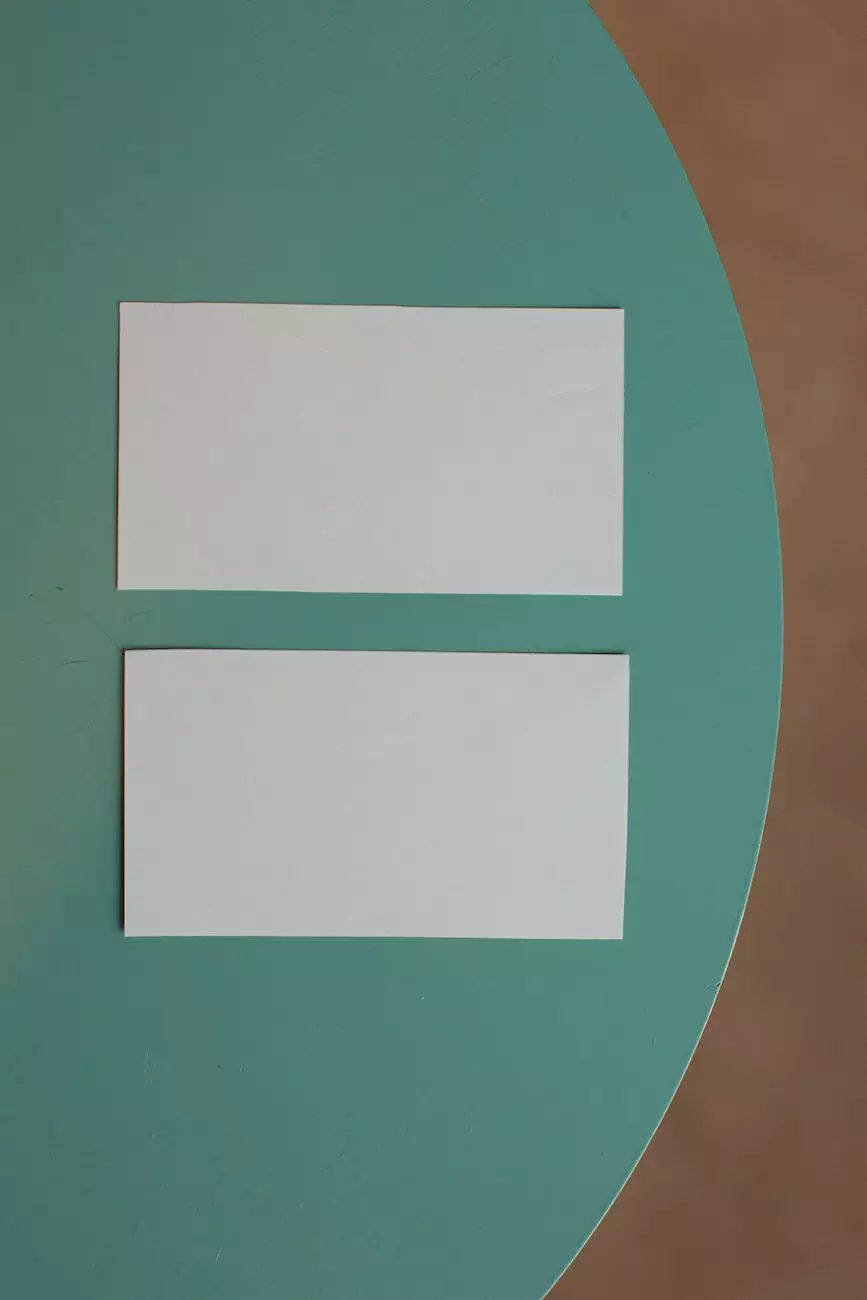 Unlock Your Business Potential with Key For Designs
Welcome to Key For Designs, your trusted partner in the world of website development and design. As a leading provider of business and consumer services, we understand the importance of creating a strong brand presence. One powerful tool to achieve this is through professionally designed business cards.
Premium Business Card Design and Printing Services
At Key For Designs, we offer top-notch business card design and printing services that can help you stand out from the competition. Our team of skilled designers is dedicated to creating visually stunning and memorable business cards that reflect your brand identity. We believe that first impressions matter, and a well-crafted business card can leave a lasting impression on potential clients and partners.
Why Choose Key For Designs for Your Business Cards?
1. Quality Assurance: We take pride in delivering the highest quality business cards that meet professional standards. Our attention to detail guarantees a flawless finish.
2. Customization: We understand that every business is unique, which is why we offer customized business card designs tailored to your specific needs. From choosing the right colors to incorporating your logo, we ensure that your business cards reflect your brand's personality.
3. Variety of Style Options: Whether you prefer a classic and elegant design or a modern and creative approach, we have a wide range of style options to choose from. Our design team will guide you through the selection process to find the perfect style that aligns with your vision.
4. High-Quality Materials: Our business cards are printed on premium quality cardstock that exudes professionalism and durability. We believe in delivering a product that not only looks great but also stands the test of time.
5. Quick Turnaround: We understand the importance of efficiency in today's fast-paced business world. Our streamlined printing process ensures quick turnaround times without compromising on quality.
The Power of a Well-Designed Business Card
A business card serves as a tangible representation of your brand, making it a crucial marketing tool. Here are some reasons why investing in high-quality business cards is essential:
1. First Impressions Count
Your business card is often the first point of contact potential clients have with your brand. A professionally designed card can leave a positive and memorable impression, increasing the chances of successful networking and business opportunities.
2. Establishes Credibility and Professionalism
A well-designed business card instantly communicates professionalism and credibility. It demonstrates that you take your business seriously and are dedicated to making a strong impression in the market.
3. Reflects Brand Identity
Your business card should align with your brand identity and convey the essence of your business. From the choice of fonts to the colors used, every element should be carefully selected to represent your brand accurately.
4. Easy and Convenient Networking
Carrying business cards with you ensures that you never miss an opportunity to connect with potential clients or partners. It's a convenient way to share your contact information quickly and effortlessly, allowing for seamless networking.
5. A Tangible Reminder
In the digital age, where most interactions occur online, a physical business card can make a lasting impact. It serves as a tangible reminder of your meeting and helps potential clients and partners easily recall your brand when needed.
Contact Key For Designs Today
Ready to take your professional image to the next level? Contact Key For Designs today and let us create premium business cards that capture the essence of your brand. Our team is here to assist you every step of the way.
Connect with Us:
Experience the power of a well-designed business card with Key For Designs - your trusted partner in website development and design.