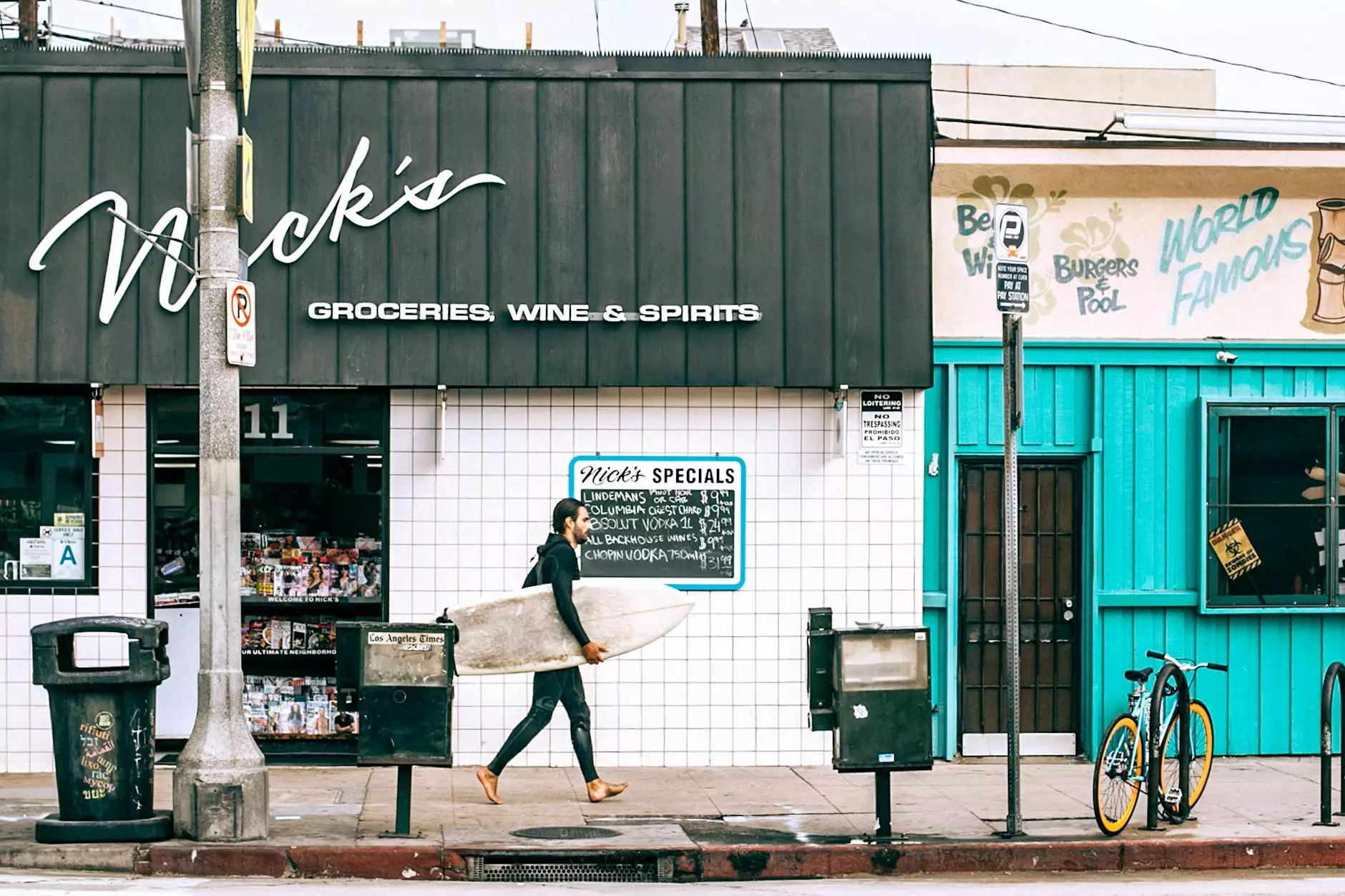 The Perfect Solution for Your Business Signage Needs
When it comes to capturing the attention of potential customers, your business's exterior signage plays a pivotal role. At Key For Designs, we understand the importance of creating visually appealing and functional signs that not only attract attention but also reflect your brand's identity.
Why Choose Key For Designs for Your Exterior Signs?
With years of experience in the business and consumer services industry, specializing in website development, Key For Designs has an expert team that can help you create outstanding exterior signs that leave a lasting impression. Here's why we stand out:
1. Customization
We believe in the power of customization. Our team works closely with you to understand your business goals, brand personality, and target audience. With this knowledge, we create customized exterior sign designs that accurately represent your brand and engage your potential customers.
2. Quality Materials
When it comes to quality, we never compromise. We only use premium materials that ensure the longevity and durability of your exterior signs. From weather-resistant materials to vibrant and fade-resistant colors, we strive for perfection in every detail to enhance the overall aesthetic appeal of your business.
3. Attention to Detail
We pay meticulous attention to detail in every step of the process. From the initial design concept to the final installation, our team takes care of every aspect to ensure flawless execution. Every curve, letter, and color is carefully crafted to create an eye-catching and impactful sign that grabs attention.
4. Expert Installation
Our highly skilled professionals are well-equipped to handle the installation of your exterior signs. We understand that proper installation is essential to maintain the integrity of the sign and ensure its longevity. Our team ensures a seamless installation process to bring your vision to life.
Our Wide Range of Exterior Signage Options
At Key For Designs, we offer a diverse range of exterior signage options tailored to meet the unique needs of different businesses. Some of our popular options include:
1. Channel Letter Signs
Channel letter signs are three-dimensional signs that provide an elegant and eye-catching effect. With customizable fonts, colors, and lighting options, channel letter signs offer versatility and visibility, making them ideal for businesses that want to make a bold statement.
2. Monument Signs
Monument signs are freestanding signs typically found near building entrances or roadways. These signs are made from high-quality materials such as stone, brick, or metal. They add a touch of sophistication and convey a sense of permanence, establishing a strong brand presence.
3. Pylon Signs
Pylon signs are tall structures that display your business name and logo. They are designed to captivate attention from a distance and attract potential customers to your location. Pylon signs are versatile and can incorporate various features such as LED displays.
4. Awning Signs
Awning signs provide a unique combination of branding and shelter. These signs are typically installed above entrances or windows and can be customized with your business name, logo, and colors. Awning signs not only enhance your brand visibility but also create a welcoming and appealing entrance.
Contact Us Today for Your Exterior Signage Needs
Ready to elevate your business's exterior signage? Contact Key For Designs today to discuss your requirements and get started. Our team of professionals is eager to bring your vision to life and help your brand stand out with high-quality, custom-made exterior signs. Trust us for all your business and consumer services - website development needs.