Partner Portal - Collaborate for Success
Jul 25, 2021
Portfolio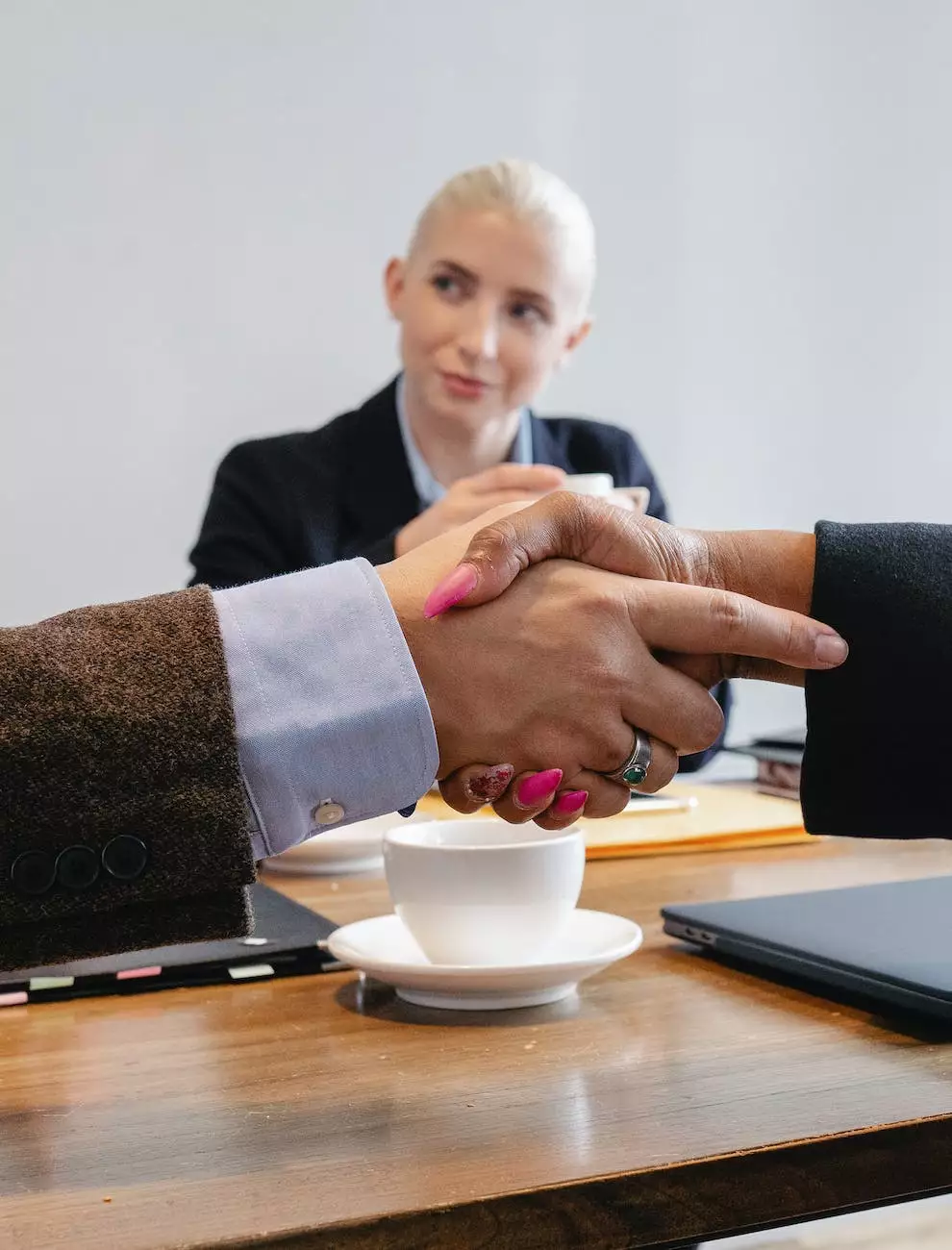 Welcome to the Partner Portal of Key For Designs, your trusted partner in website development and digital solutions. This page is designed to provide you with comprehensive information about our Partner Portal and how it can help businesses and consumers in the industry of business and consumer services. Let's dive into the world of collaboration and unlock the power of success together!
Why Choose Key For Designs?
At Key For Designs, we understand the importance of a strong online presence in today's digital world. We specialize in creating websites that are visually stunning, user-friendly, and optimized for search engines. By choosing Key For Designs, you are partnering with a team of experienced professionals who will go the extra mile to ensure your complete satisfaction.
Introducing Our Partner Portal
Our Partner Portal is a game-changer when it comes to collaborating with our clients. It is a secure and user-friendly platform that allows seamless communication, project management, and file sharing. Whether you are a business owner looking to develop a website or a consumer seeking digital solutions, our Partner Portal will streamline the entire process, saving you time and effort.
Key Features of Our Partner Portal
1. Real-time Collaboration
Gone are the days of endless email threads and confusing feedback processes. Our Partner Portal offers real-time collaboration, allowing you to communicate with our team effortlessly. You can provide feedback, ask questions, and monitor the progress of your project all in one place. This ensures transparency and ensures that your vision is accurately translated into the final product.
2. Project Management Made Easy
Managing a web development project can be overwhelming, especially if you are not familiar with the technicalities involved. Our Partner Portal simplifies the process by providing a centralized hub where you can track milestones, view project timelines, and access important project-related documents. Stay organized and stay on top of your project effortlessly.
3. Secure File Sharing
Sharing and storing files securely is crucial in any business collaboration. With our Partner Portal, you can easily upload and access files, ensuring that everyone involved has the necessary resources at their fingertips. Rest assured that your confidential information and sensitive data are protected by robust security measures.
4. Seamless Communication
Effective communication is the key to any successful partnership. Our Partner Portal provides a messaging system that allows you to interact with our team whenever you need clarifications, updates, or assistance. Say goodbye to back-and-forth communication through various channels; our platform ensures that you can reach us promptly and receive timely responses.
The Benefits of Collaborating with Key For Designs
When you choose to collaborate with Key For Designs through our Partner Portal, you are opening doors to a wide range of benefits. Let us highlight a few key advantages:
1. Tailored Solutions
Every business and consumer has unique needs and preferences. At Key For Designs, we take pride in crafting customized solutions that align perfectly with your requirements. We believe in going beyond generic templates to deliver a website that truly reflects your brand and helps you stand out from the competition.
2. Exceptional Design and User Experience
A visually appealing website with a seamless user experience can make all the difference in attracting and retaining customers. Our team of designers and developers are masters in their craft, ensuring that your website not only looks stunning but also provides intuitive navigation and an engaging user interface.
3. Search Engine Optimization (SEO)
We understand that a beautiful website alone is not enough; it needs to be easily discoverable by search engines. Key For Designs specializes in SEO strategies that increase your website's visibility, driving organic traffic and potential customers to your digital doorstep. We keep up with the latest industry trends to ensure your website stays ahead of the competition.
4. Mobile Optimization
In the era of mobile devices, a responsive and mobile-friendly website is no longer optional; it's a necessity. With Key For Designs, you can rest assured that your website will adapt seamlessly to different screen sizes and resolutions, providing an optimal user experience regardless of the device used to access it.
5. Reliable Support
Our commitment to your success extends beyond the development phase. We offer continuous support and maintenance services to ensure your website runs smoothly. From technical updates to timely assistance, our dedicated support team will be there for you every step of the way.
Contact Us Today
Are you ready to take your online presence to new heights? Contact Key For Designs today and let our Partner Portal revolutionize the way you collaborate and achieve your digital goals. Our team is eager to turn your vision into reality. Partner with us and experience the Key For Designs difference.