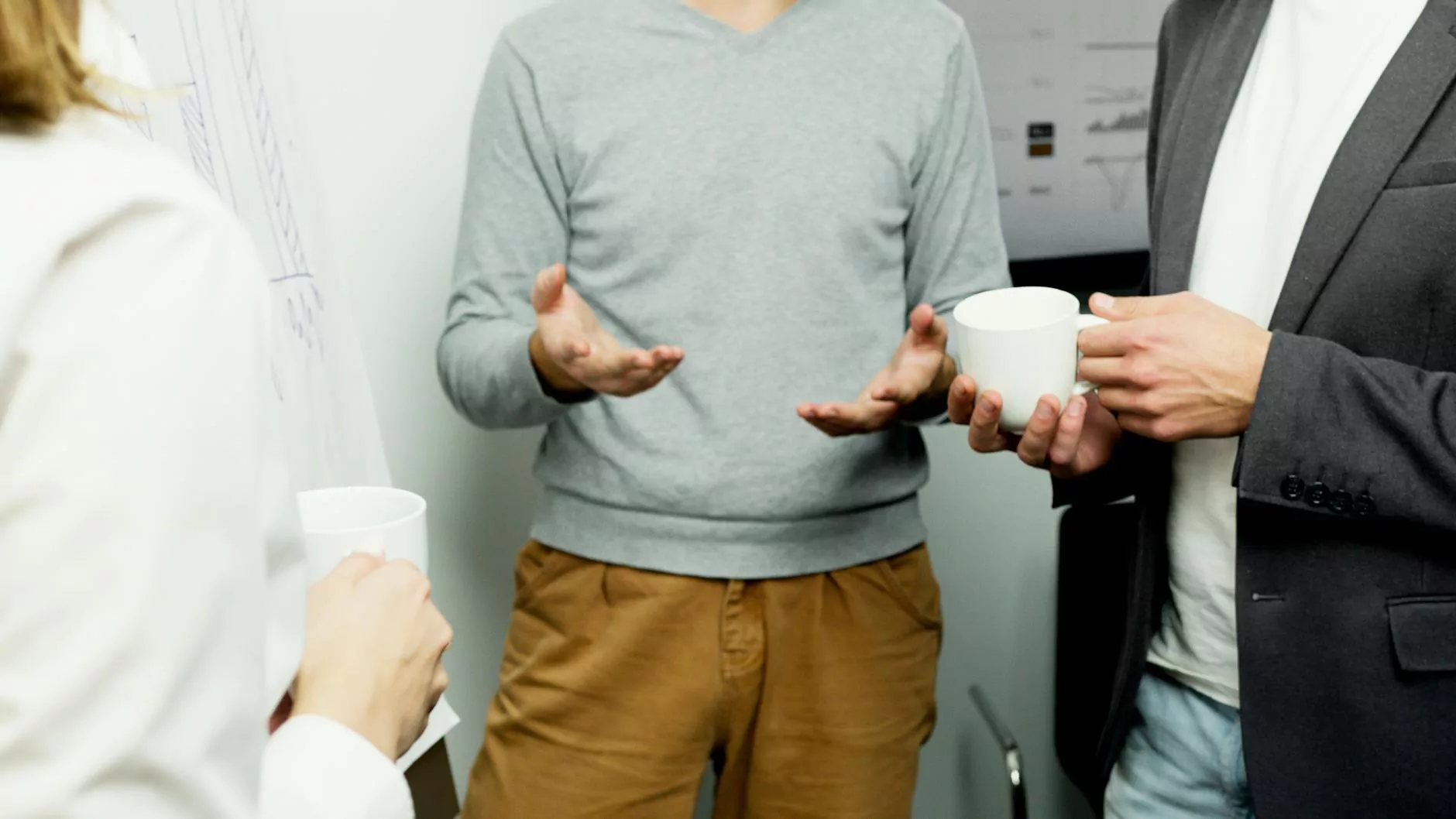 Website Development Services for Business and Consumer Services
Welcome to Key For Designs, a trusted name in the website development industry. If you are looking to establish a strong online presence for your business in the Business and Consumer Services sector, you've come to the right place. We specialize in creating stunning websites that not only captivate your audience but also drive tangible business results.
Why Website Development is Essential for the Business and Consumer Services Industry
In today's digital world, having an impactful online presence is crucial for businesses in the Business and Consumer Services industry. Your website serves as the virtual face of your company and acts as a powerful marketing tool. It allows you to showcase your services, establish credibility, and attract potential clients.
However, building an effective website that aligns with your business goals can be complex and time-consuming. This is where Key For Designs comes in. With our expertise in website development, we can help you create a visually stunning, user-friendly, and optimized website that maximizes your online reach and converts visitors into customers.
Our Website Development Process
At Key For Designs, we follow a meticulous website development process to ensure that every aspect of your website is designed to perfection. Here's how we can assist you:
1. Understanding Your Business and Goals
We begin by getting to know your business, understanding your objectives, and identifying your target audience. This crucial step allows us to create a tailored website that perfectly represents your brand and resonates with your target market.
2. Designing a Visually Stunning Website
Our talented team of designers will work closely with you to create a visually stunning website that reflects your brand's unique identity. We focus on creating user-friendly interfaces, captivating visuals, and seamless navigation to ensure an exceptional user experience.
3. Developing a Feature-Rich Website
Using the latest technologies and industry best practices, our skilled developers will bring your website to life. We ensure that your website is not only visually appealing but also highly functional, with all the features and functionalities you need to engage your visitors and drive conversions.
4. Optimizing for Search Engines
We understand the importance of search engine visibility in driving organic traffic to your website. Our SEO experts will optimize your website by implementing keyword-rich content, meta tags, and other technical SEO strategies to improve your search engine rankings. This will help your website gain visibility among your target audience and attract relevant traffic.
5. Mobile Responsive Design
In today's mobile-driven era, having a responsive website is no longer an option, but a necessity. Our team will ensure that your website is fully responsive, adapting seamlessly to different screen sizes and devices. This enhances user experience and ensures that your website looks stunning on any platform.
6. Continuous Maintenance and Support
Website development is an ongoing process, and we'll be with you every step of the way. We offer continuous maintenance and support to keep your website up to date, secure, and functioning optimally. Our team is always available to address any concerns or implement changes as your business evolves.
Why Choose Key For Designs
With countless website development companies out there, choosing the right partner for your business can be overwhelming. Here are a few reasons why we stand out:
Expertise: Our team of experienced professionals has a deep understanding of the Business and Consumer Services industry, allowing us to create websites that resonate with your target audience.
Customization: We believe in a personalized approach. We take the time to understand your unique needs and tailor our services accordingly, ensuring that your website truly represents your brand.
Quality: We are committed to delivering top-notch quality in every project we undertake. Our websites are built with precision, attention to detail, and a focus on achieving your business objectives.
Results-Oriented: Our ultimate goal is to help your business thrive. We design websites that not only look great but also drive tangible results and contribute to your overall success.
Customer Satisfaction: We value our clients and strive to provide outstanding customer service. Your satisfaction is our driving force, and we will go above and beyond to exceed your expectations.
Contact Us Today
Ready to take your Business and Consumer Services business to the next level with a professionally designed website? Look no further than Key For Designs. Contact us today for a consultation, and let's embark on the journey of transforming your online presence into a powerful asset.
Note: The content provided above is created by Key For Designs and is unique to our website.