Meet the LOJO Marketing Team at Key For Designs
Jan 21, 2022
About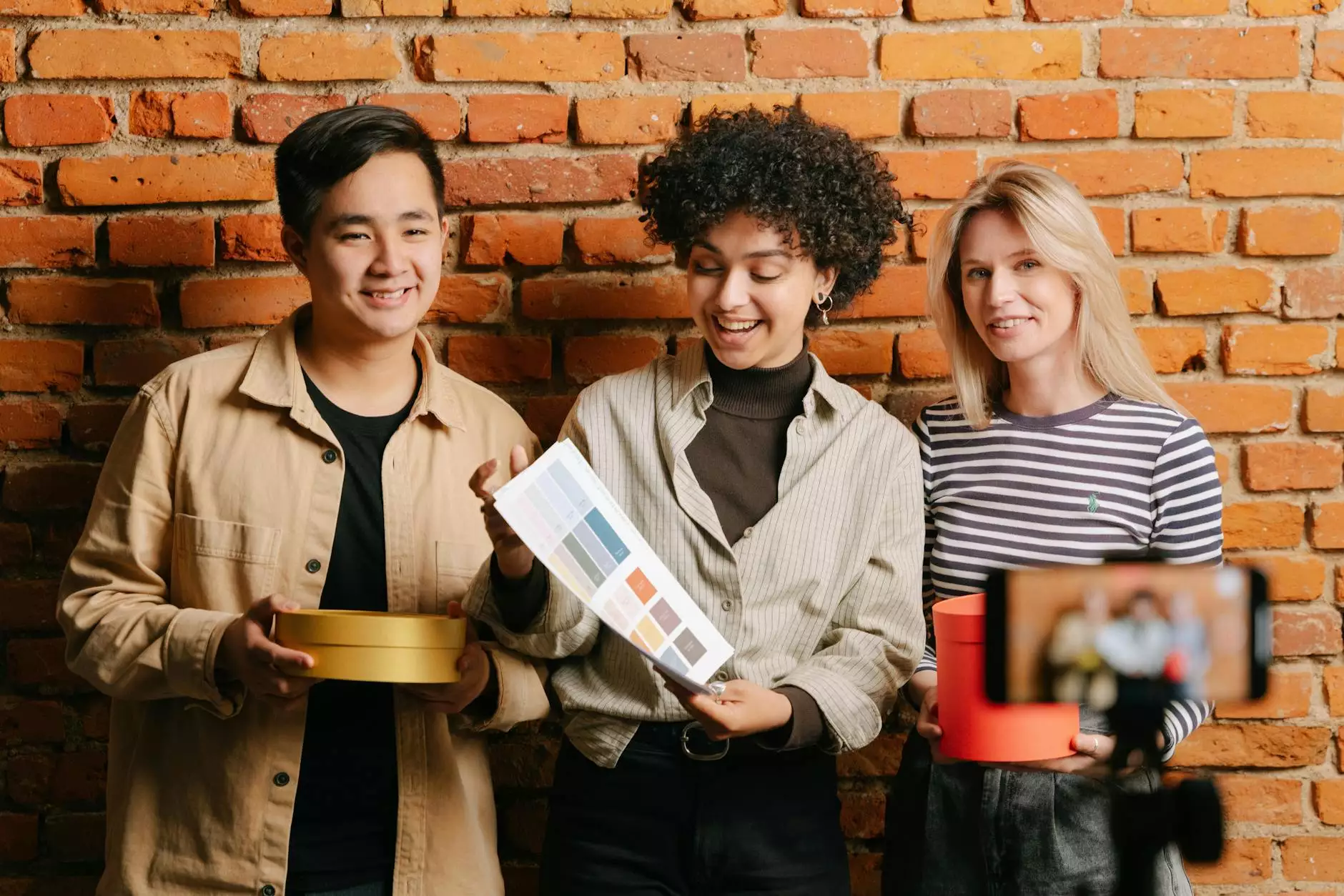 Welcome to Key For Designs, a trusted name in the business and consumer services industry, known for our exceptional website development solutions. At Key For Designs, we understand the importance of having a well-built and functional website that represents your brand effectively. Our team of talented professionals at LOJO Marketing is here to help you achieve your online goals and elevate your digital presence.
Unleashing Creativity, Pioneering Innovation
At LOJO Marketing, our team consists of passionate individuals who are dedicated to pushing the boundaries of creativity and innovation. We believe in the power of eye-catching designs, user-friendly interfaces, and intuitive navigation to create memorable online experiences for your target audience. With our vast experience in the website development field, we are equipped to handle projects of all sizes and complexities, ensuring that your website stands out from the competition.
Experts in Business and Consumer Services
Key For Designs specializes in catering to clients in the business and consumer services sector. We understand the unique requirements and challenges faced by businesses in this industry and tailor our solutions accordingly. Whether you are a small local business looking to establish your online presence or a large corporation seeking to revamp your existing website, our team has the expertise to deliver exceptional results.
Our Process - From Concept to Completion
When you choose Key For Designs, you gain access to a seamless and streamlined website development process. Our team follows a meticulous approach, ensuring that every stage of your project is executed with utmost precision and attention to detail. From gathering your requirements and conceptualizing the design to developing the website and conducting rigorous testing, we leave no stone unturned in delivering a website that exceeds your expectations.
1. Discovery and Consultation
During the initial phase of your project, our team will engage in extensive discussions with you to understand your goals, target audience, and unique selling propositions. This information is vital in crafting a website that accurately represents your brand and drives meaningful engagement.
2. Design and Development
Armed with a thorough understanding of your requirements, our talented designers will get to work, creating visually stunning and engaging designs. We keep user experience at the forefront, ensuring that your website is not only aesthetically pleasing but also easy to navigate and intuitive to use.
3. Content Creation
At Key For Designs, we believe that content is king. Our team of expert copywriters will collaborate with you to create compelling and persuasive content that showcases your brand's unique value proposition. From informative product descriptions to engaging blog posts, we ensure that your website has the power to captivate your audience and drive conversions.
4. Testing and Launch
Prior to launch, our quality assurance team rigorously tests every aspect of your website to ensure seamless functionality across different devices and browsers. We conduct thorough checks for bugs, broken links, and other potential issues, leaving no room for compromise in terms of performance and user experience.
5. Ongoing Support and Maintenance
Our commitment to your success doesn't end with the launch of your website. At Key For Designs, we offer ongoing support and maintenance services to keep your website running smoothly. From regular updates and backups to performance monitoring and security enhancements, we've got you covered.
Choose Key For Designs Today
With our highly skilled and experienced LOJO Marketing team, Key For Designs stands as a trusted partner for businesses in need of top-notch website development services. Join countless satisfied clients who have experienced the transformative power of our solutions. Contact us today to get started on unlocking your brand's full online potential.